Dance d' Elegance
750 E. Washington St. #F1, Medina, OH 44256
Wedding Dance Workshop
Whether you are a bride, groom, or parents of the happy couple, this course will help you look good dancing and enjoy the BIG Day.  Five week workshop will teach you the basics to dance to almost any wedding-song music.  (Ok, maybe that is an exaggeration, it won't work for hip hop or break dancing! LOL!)
Starts Tuesday June 6 at 6:30pm  – 5 weeks ( 6/6, 6/13, 6/20, 6/27, 7/11)  
Only $199/couple  
Great Shower Gift!
Call Andrea at (330) 416-5619 – 6-9 pm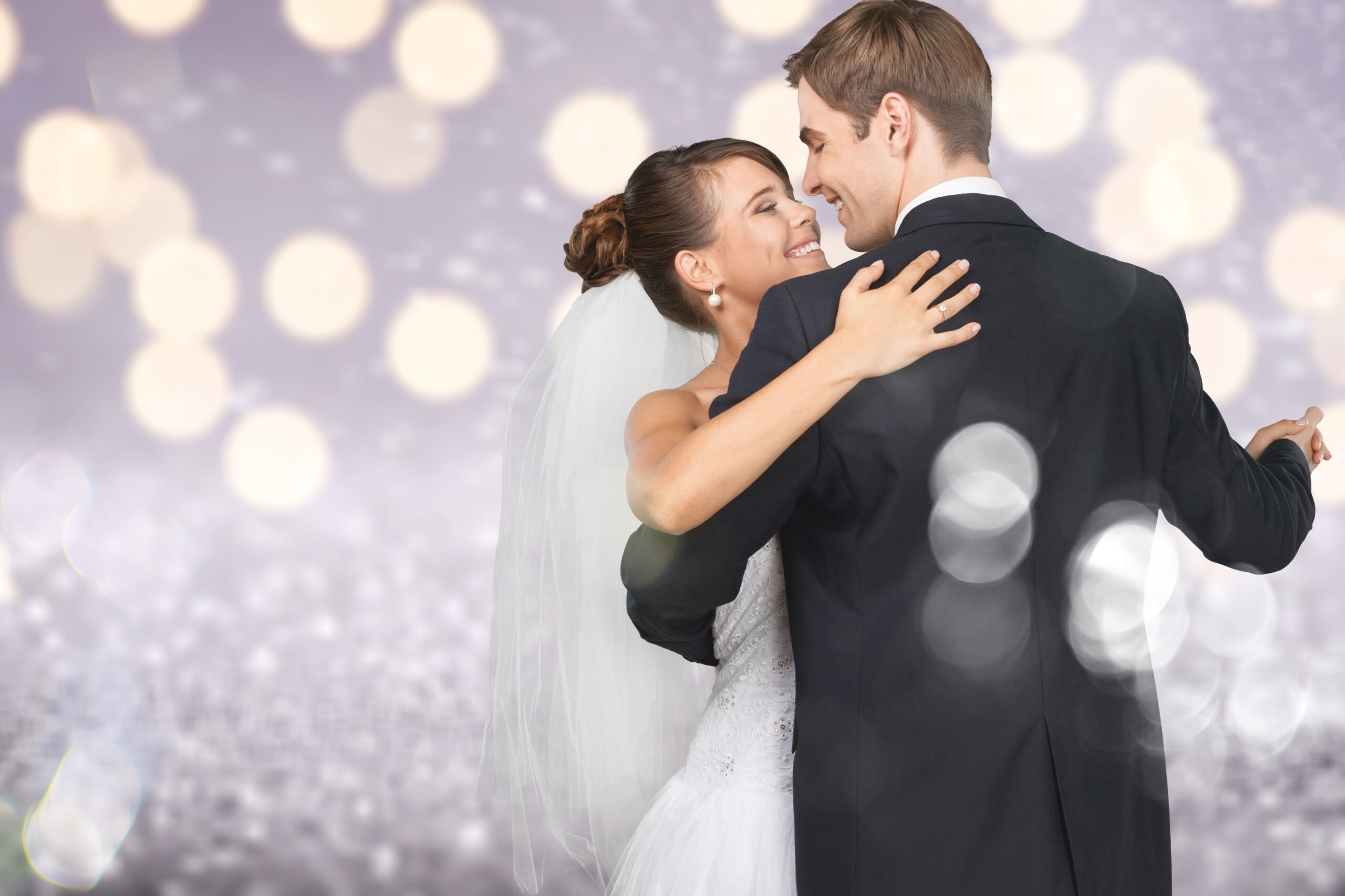 Look Great for Your Special Dance all night long!
Don't wait until the last minute. Remember that the schedule will get very hectic as the wedding day approaches. We recommend starting three to four months earlier to allow more time for practice, especially if you are newcomers to dancing.
Give us the name and artist of your wedding song and we will design a beautiful routine that fits your special music! You are welcome to video your lessons and will receive a printout of the written routine for practice.
Thank you so much for working with us to choreograph and teach us our "first dance." It went off without a hitch and everyone loved it!
Wedding Packages
We offer 6 wedding packages from which to choose. We have packages for the marrying couple, parents, the wedding party and an Ultimate Wedding ParTEE.
Packages for the Marrying Couple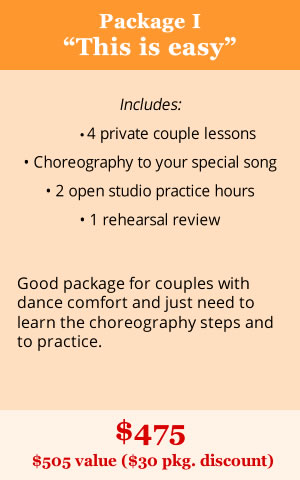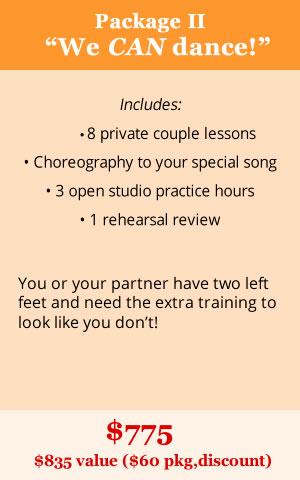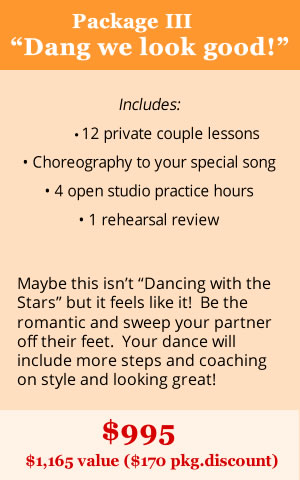 Packages for the Parents and Wedding Party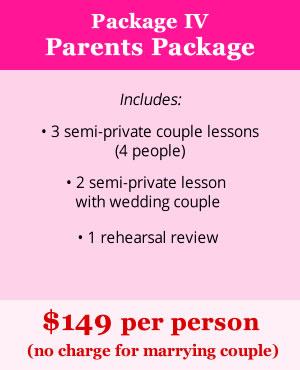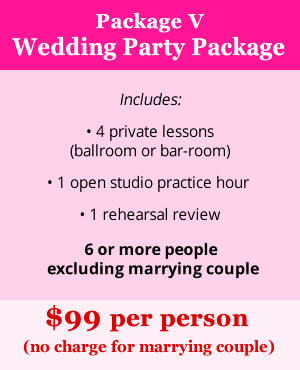 If you have zero dance experience, or if you plan on including dance as part of your wellness and recreation for a lifetime, start a year ahead and you will feel very comfortable and practiced on your wedding day! Otherwise, we recommend starting 4 to 6 months prior to your wedding.
If additional lessons are desired for wedding preparation, they are $75 ea
For more information or to book a package, call Andrea at (330) 416-5619 (between 6pm and 9pm) or email at dance@yourplace4.com.
Tim & Angela Wedding Dance