Welcome to the wonderful world of dance!
A great way to meet people, have quality time with your partner, and keep fit.
We offer a number of ways to learn how to dance to fit everyone's schedule and budget.
Private Lessons
Learn at your own pace with focused attention from a professional dance instructor. Regularly scheduled lessons to fit your schedule. Available for singles or couples. (45 minutes)
Shared Lessons
Perfect option when you have another couple or two to share the learning and fun. Sometimes, we can also pair you up with others who are at a similar level. 4 to 5 students (45 minutes)
Group Lessons
An affordable option for beginners or those on a budget.  Every two months a cycle for a new dance is started.  6 – 16 students (45 minutes)
Create Your Own Dance Class
Perhaps you are in a golf or bowling league or attend weekly football games with your friends. Why not have your own dance class and dance with your friends every week? We have different dates and times available. You choose the dance you want to learn from the dances below and we will create a class just for you and your friends.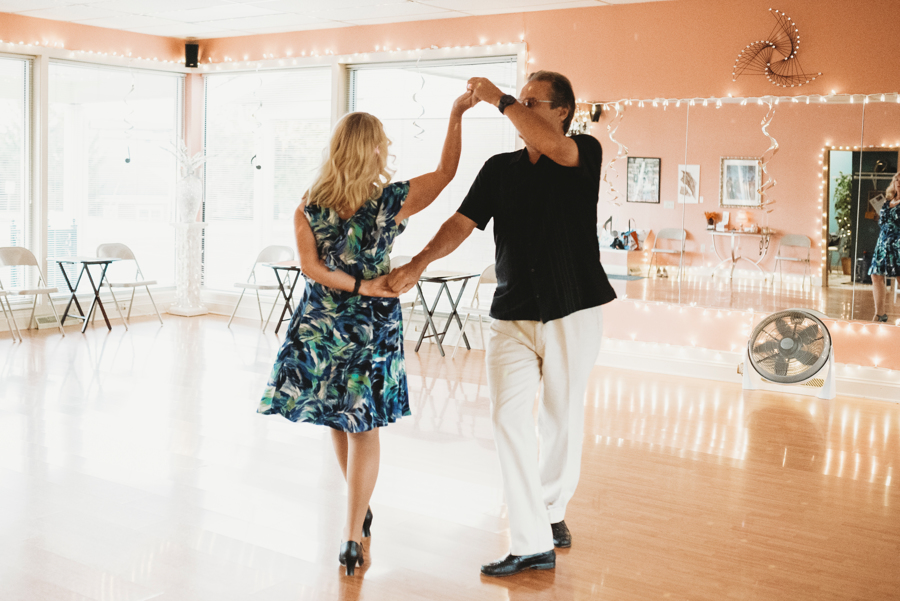 Note: Masks are required. Studio sanitized on regular basis. Preregistration required for dance parties and practice dances due to social distancing limits.