Faith in Action Fundraiser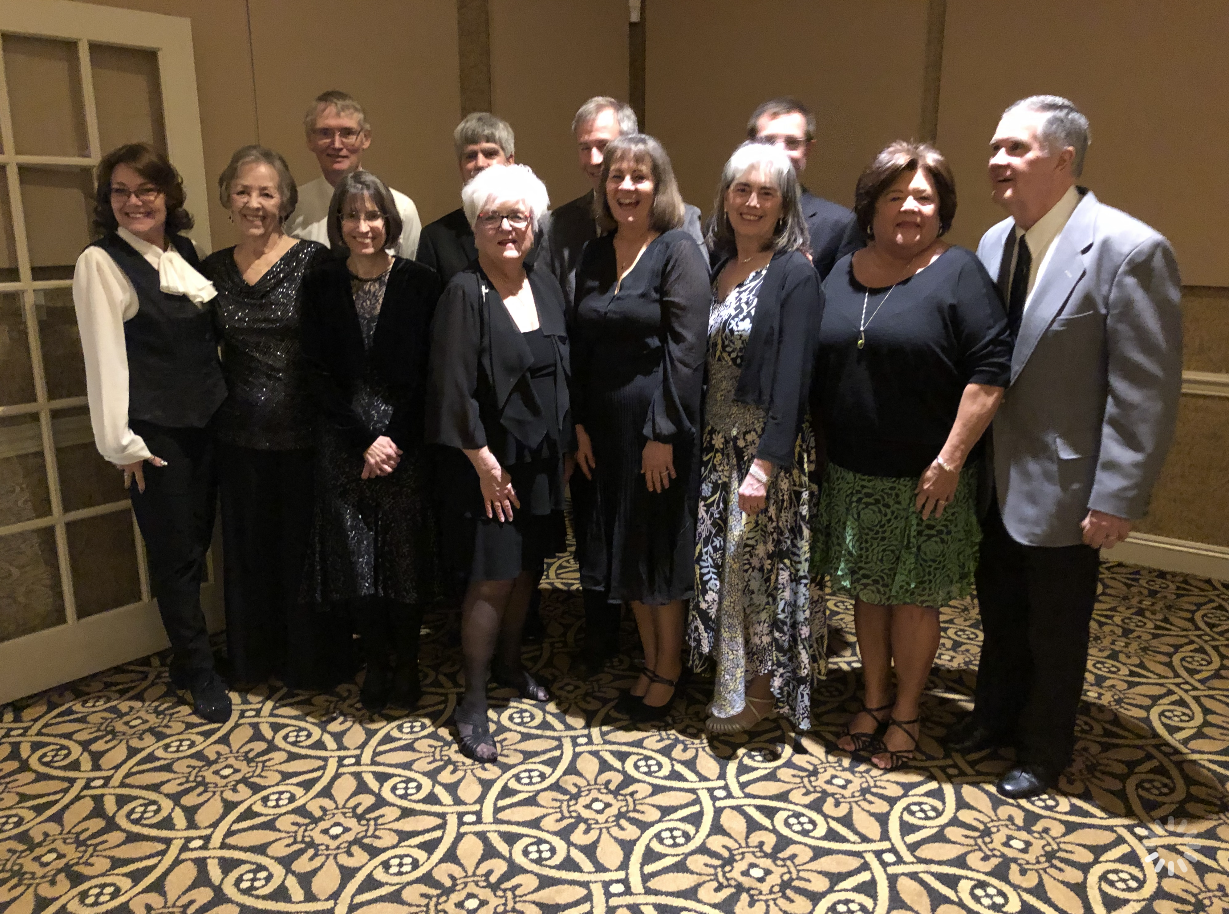 Also participating in the event, instructor Deborah Fleming
and husband, Dave and students Dave & Sue Knight,
Jim & Terrie Getz, Clint & Becky Ensworth, Lucy Mahoney,
and Freda Wysong doing a Foxtrot routine.
The Rumba routine included students Bridget Fuller,
Lana Chihil, Craig & Michele Boyd, and John and Marilyn Hayes.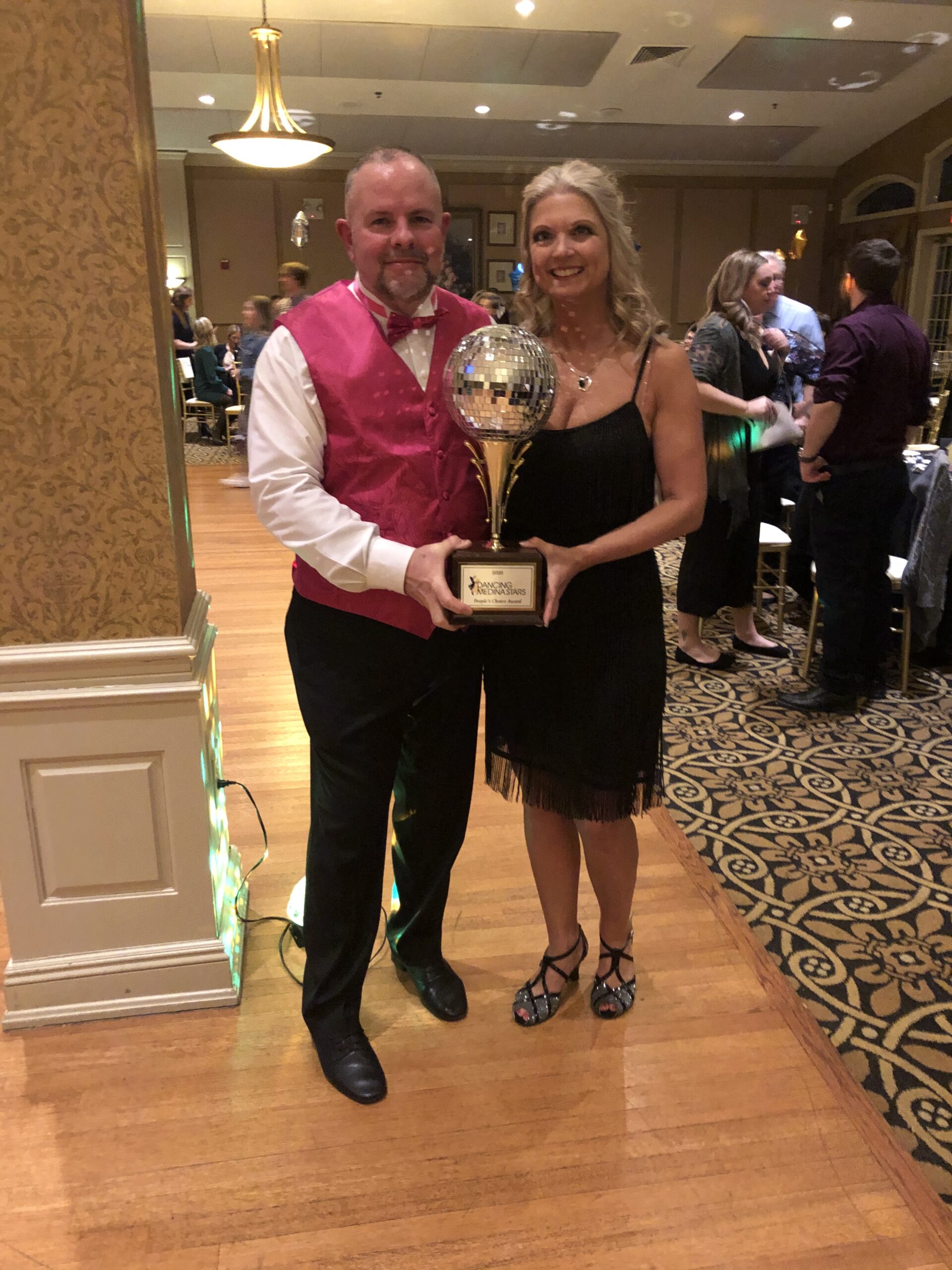 Congratulations to students Cindy Phillips and Kevin Rych, co-workers at Huntington Bank for winning the "People's Choice" trophy at the recent Faith In Action fundraising event, Dancing with the Medina Stars.